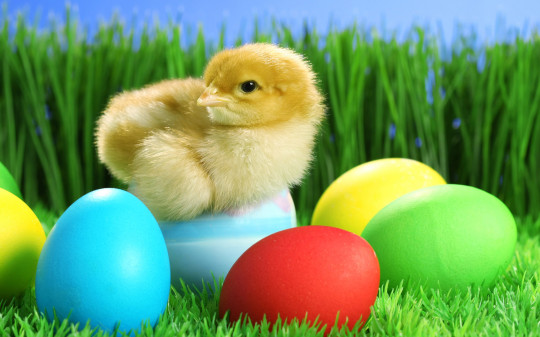 It is EASTER! Well, it is Easter tomorrow and you are totally forgiven for eating a chocolate egg or two today. It's allowed. So, in the spirit of Easter fun and shenanigans I have been pootling about the web to find some brilliant bargains for you all. From food to toys to books to cards, they are all here. Grab a bargain and Happy Easter!
Scribbler* has an offer which will net you 5% off all orders when you spend £5 or more using the Scribbler voucher code EGGS10. The offer ends on April 30th and you can use it to grab some last minute Easter greetings cards or perhaps stock up on some Father's Day cards as dad's big day is on its way pretty soon.
For something to do in the Easter break and perhaps in the summer holidays too, The Hobby Warehouse* is selling the My Rag Doll book for £14.99. While this is not an exceptionally low price, of course, they are giving you the PDF eBook version for free which means you can gift a second version of the book to someone special this Easter. I have to admit that this is just too gorgeous. And I bought one for me!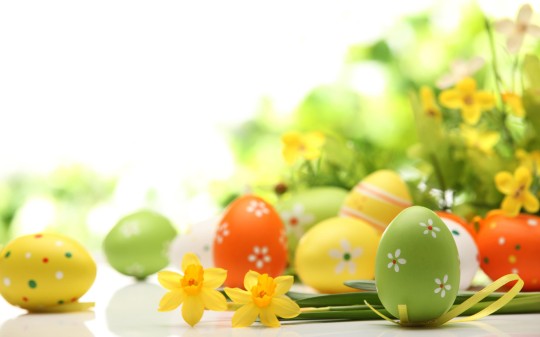 Still on cards and things to give, Flowercard* is offering 10% off this Easter with their Flowercard voucher code FCD1404. I find that their products can be a bit pricey, even though the idea is brilliant, so this 10% off does make a difference if you fancy a last minute Easter card that's a little bit special.
IWOOT (I Want One Of Those*) has set up several discounts that will be running over the long weekend. The first IWOOT voucher code is their Easter Countdown where 100 customers get 13% off starting tomorrow 18 April at midday. You need to use the IWOOT voucher code EASTER13 and get in there fast. Next up is the code to get £10 off a £50 spend, not great really when you consider the epic discounts we have discovered at Next and Mamas and Papas, but a help if you MUST shop at IWOOT. Use the code EASTER50 on Saturday 19 April only. Finally you can use the IWOOT voucher code 3SILLYSOCKS to get Silly Socks on 3 for £10 from today until 22 April 2014. They would make very cute Easter pressies.
Argos* has gone a bit bananas lately with some amazing deals. You can get the Imaginext Castle for only £19.99 instead of the usual price of £59.99. That's a £30 saving (at least I think it is, my maths can be touch and go) for a huge toy. Perhaps this is a better replacement for all those sweets and cakes over Easter? Hiding a giant box may be harder than a tiny egg, but at least it will not make the kids ill or affect their weight.
Then we can eat the chocolate eggs. YAY!
Speaking of which….
Tesco* is selling the Kit Kat Collection giant Easter egg in their 2 for £10 special offer which is pretty epic considering just one of these costs £8. YUM. Or you can pop on over to Waitrose* who have kindly reduce the price on their Waitrose Easter Belgian chocolate next cake by 20% from £4.99 to £3.99 or the Waitrose* Easter chocolate traybake that is down from £5.49 to £4.39. They've also put Cadbury's mini eggs into a 2 for £3 offer which is helpful…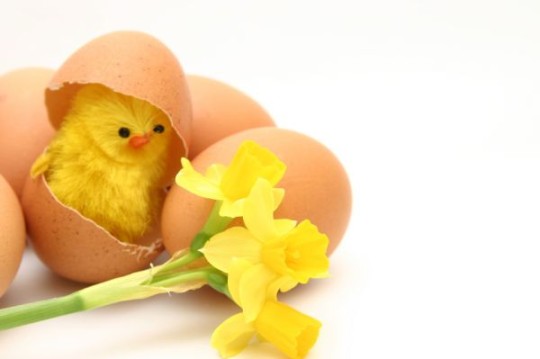 Build-a-Bear* has an Easter offer running at the moment where you can get £5 off your purchase of £25 or more AND a free Egg Decorating Kit when you spend £20 or more. You need to use the Build-a-Bear voucher code 2000783 before midnight tomorrow night. It is only valid online and you can't stack it – sorry!
And finally, something ever so tasty to dip into your tea, is McVities Jaffa twin packs for only £1 at Sainsburys*. Yeah, you can pretty much buy enough McVities to last you a year for only £10 at this price. YUM. Hey, you can hide biscuits in the garden for the adults to find. What do you think? No?
Have a fantastic Easter and happy hiding and hunting!