Early Learning Centre Shape Sorting Bus £7.99 @ Argos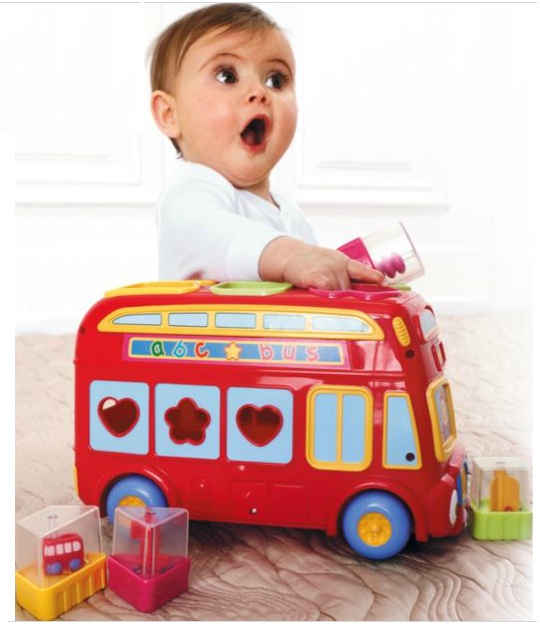 Shape sorting. It seems like this is one of every baby's favourite passtimes. I used to find it rather soothing to do myself. There's something very satisfying about putting the right shape in the right hole. This Early Learning Centre Shape Sorting Bus toy has been reduced to half price by Argos. Down from £16 to £7.99.
Suitable for children aged six months and upwards, this big friendly red bus from the Early Learning Centre has 6 activity blocks with rattles, mirror and beads inside to keep baby entertained during play. Your little one can push the shaped blocks into the roof slots, or stack them on the sides of the bus for never-ending fun and curiosity.
This sort of toy helps a child's hand to eye co-ordination, visual development and sound awareness. Although to be honest, it is hard to find any activity at this age that doesn't seem to do exactly that. My son loved stacking all my saucepans, and banging them about to make noise!
The toy's dimensions in its packaging measure 27cm high, 28.8cm wide and 16.2cm deep.
Thanks to ichayan at HUKD!