Dragons Defender Of Berk Giant Fire Breathing Toothless £29.99 @ The Entertainer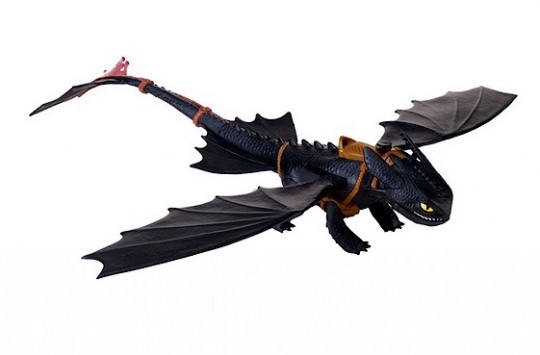 Now this is a gorgeous Christmas gift deal and one that I really, really want to buy for my daughter. How awesome is this Toothless? Originally on sale for £34.99 this dragon is now down to £29.99 so you're saving £5 off the original price.
Take to the air and battle the enemies of the Vikings with the Dragons Defenders of Berk Giant Fire Breathing Toothless figure.
The very first dragon to be tamed by a Viking of Berk, Toothless is one of the rare and fearsome Night Fury dragons. These days he's a lot friendlier and loyal to the Vikings, but he's still capable of firing blasts of plasma if he gets angry.
This 40cm long dragon figure looks just like Hiccup's mighty tamed dragon. His wings spring open from dive to flight mode, giving him a 55cm wingspan. When you open his mouth, he breathes out bright blue water vapour "fire", and he also fires two glow-in-the-dark missiles from his mouth.
You'll need to fill Toothless with water before he can breathe fire, and he needs three AAA batteries, which are not included.