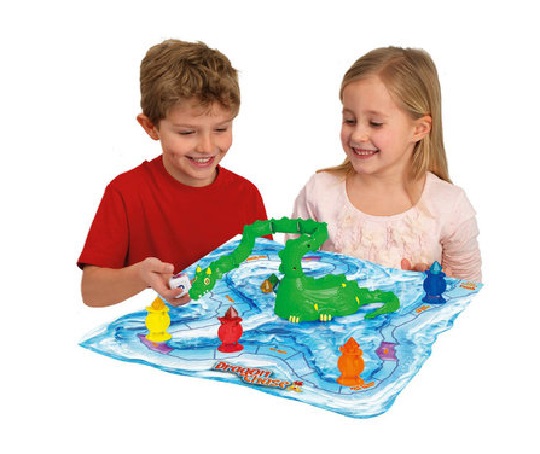 If you're looking for some fun games and kid's activities to keep everyone happy this Easter then go have a look at this cool game from Toys R Us. The Dragon Chase game was priced at £17.99 but has now been reduced to £12.99 saving you a lovely £5.00.
Easter has pretty much arrived and while we all love a bit of family time and having everyone around for the holidays it can be utterly exhausting. Many mums will openly admit that they dread holidays and having to find things for the kids to do and trying to keep them entertained. Repeated cries of "I'm bored" are enough to make any mother reach for the Prozac or a bottle of wine.
Board games are great for keeping the kids entertained and the Dragon Chase board game is loads of fun. What kids need to do is carry the treasure through the maze to win, but they'll need to watch out, if they roll a dragon-symbol on the dice they'll wake the dragon.
Happy Easter holidays!