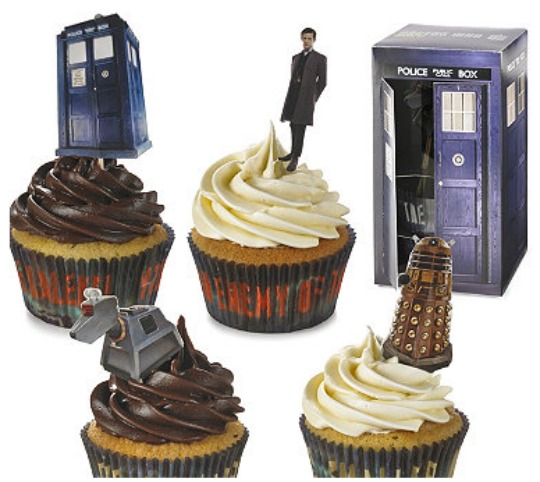 Have you got a Dr Who fan in the house? Or do you like cake? We have found this Dr Who Tardis cupcake kit for a teeny tiny 49p. These were selling at £3.49, then £1.99 before becoming the current price.
My boys love all things sci-fi, I do not. I am not sure where they got that from but I do like cake and so I will buy one of these kits. In it is, twenty four cupcake cases (two designs) and twenty four cupcake toppers (four designs), all packaged in a Tardis presentation box.
These would be great for a kid's party or even for making some fancy cakes with the children, over the summer holidays. Let's face it, for 49p you are getting twenty four decent sized cake cases even if you don't care for Dr Who.
If you are planning on a Dr Who party then check out some of the other party/cake related Dr Who merchandise from 49p at Lakeland.
Collect the Dr Who Tardis cupcake set for free from your local Lakeland store or pay £2.99 for delivery. To be honest, I'd recommend ordering more than one kit if you are paying the shipping fee for maximum economy.