Doodle Design and Decorate Bear For £9.99 @ Toys R Us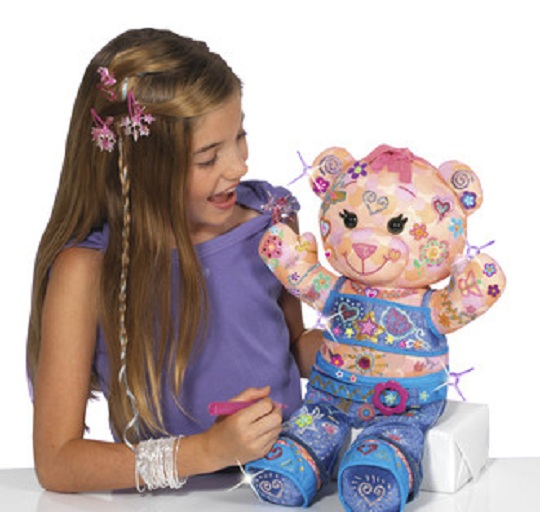 Look no further than this adorable Doodle Design and Decorate Bear for a fabulous girl's Christmas present this year. Marked down from £19.99 to £9.99, the Bear is HALF PRICE from Toys R Us.
This is a Christmas gift the girls are absolutely going to love! I think the idea is fabulous. Your children can doodle, design and decorate this glitzy Bear and then wash him and start over. There'll be no worry over not getting it right the first time or over wanting to try something new. With the new washable sparkling glitter pens they can create glitzy jewellery or anything else they feel like on the bear. The Bear could even have different shades of make-up every day if they felt like it.
Let your child's imagination run wild this Christmas with the beautiful and fun Doodle Bear. This is bound to be a favourite in the Christmas gift pile. The bear comes with stickers, pens and poster for hours of drawing fun.