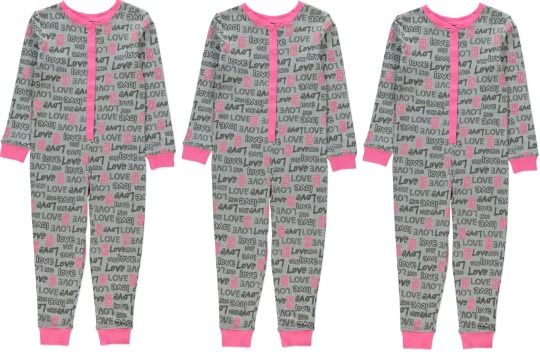 One Direction are the boy band of our children's lifetime. We got Take That and they have their beloved 1D. I think they are cack compared to Take That, but then Gary Barlow is nothing but a saint in my eyes. If you have a daughter's or niece's birthday coming up then you must head over to Asda George for this One Direction Onesie, it's only £3 and is available in a good range of sizes.
This One Direction Onesie is made up of 88% Cotton and 12% Viscose meaning it can be machine washed, tumble dried and ironed all on low heats. Ideal for the winter time, because I hate having washing hung on clothes horses around the house!
The onesie is predominantly grey, and has love 1D scribbled all over it in black. The cuffs and the zip are a neon pick colour. It's not too babyish either for older kids.
You can collect your One Direction Onesie FREE of charge from your local Asda store or if your'd rather have it delivered to your front door then it's at a charge of £2.95.