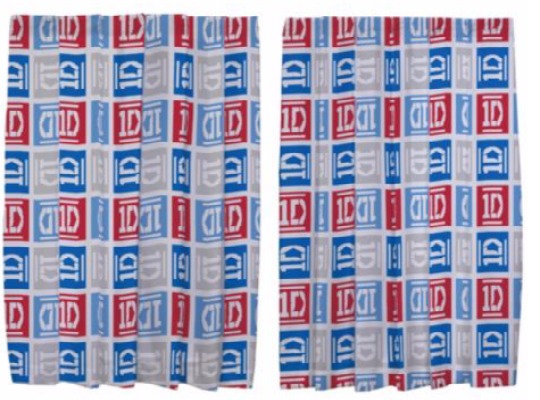 One Direction have taken a blow this week with the departure of band member Zayn. Will this be the end of the Boy Band of the 10's? I hope not for the sake of all those young fans. There is one bonus to Zayn leaving, prices of One Direction merchandise has been falling. At Tesco Direct you can bag a pair of 1D curtains for as little as £3. That is ultra cheap for curtains and will please your little One Direction fan.
These One Direction Curtains can be matched with other 1D items sold by Tesco Direct which is a bonus, but to be fair they would go with many bedspreads. They are coloured red, blue and white and are covered in a 1D pattern.
The curtains aren't lined so bear that in mind for those light nights, but for £3 you might not care. The 54" drop pair are just £3 and the 72" are just £5.
You can click and collect the One Direction Curtains for FREE from any Tesco Direct store or pay £3 to have it delivered to your front door.