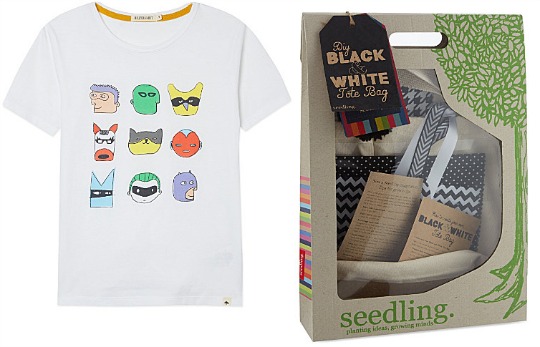 It's not often we blog about Selfridges and that's because they don't tend to be too cheap. I like to drool over what I can't afford and on doing so today, I have discovered that they have reduced their sale goods by even more. The Children's section has everything from Vtech Toot Toot toys to Kenzo Sweatshirts. Items start from a tiny £2 so you'll need to be quick as stock is selling FAST!
It has taken me all my might not to look at the handbag section. If you do need a handbag though, get looking! The Children's Sale is fantastic and the stock is dwindling super quick so you need to get to it, like NOW.
Here's my top picks in the Selfridges Sale: Doc McStuffins Family Pack* was £12.99 now £2, Vans Suede Trainers* was £36.50 now £18.25, Hunter Glittery Original Wellies* was £50 now £25, Billy Bandit Character T-Shirt* was £18 now £9 and Seedlings Black and White Tote Bag Kit* was £29.99 now £10.
You can Click and Collect your Children's Sale bargains for FREE from a Selfridges store or pay £4.95 to have it delivered to your front door.