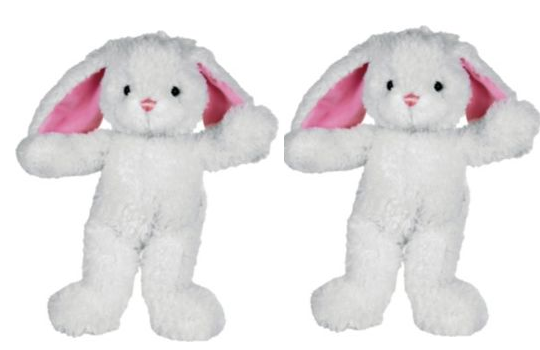 Designabear Soft White Plush Bunny is half price at Argos today and only £6.49.
Soft white plush and 38cm high, this would make a beautiful Easter gift for little ones. Like Build-A-Bear, each Designabear comes in their own printed carry box but they also have their own individual passport. My daughter adores Build-A-Bear but the prices can sometimes be a little frightening, so it's great to see this bunny at half price at Argos.  It's lovely as it is but you can choose from a whole load of outfits and accessories to really personalise your bunny and bring it to life.
Argos have quite a selection of Designabear outfits reduced at the minute. With items like Hello Kitty pyjamas at just £2.49, be sure to check these and indeed the rest of the clothes out. You could have a complete gift that kids would love for under £9.
To purchase this from Argos, simply click the link and search using your postcode to locate stock near you. You can also opt for home delivery but this would cost an additional £3.95.