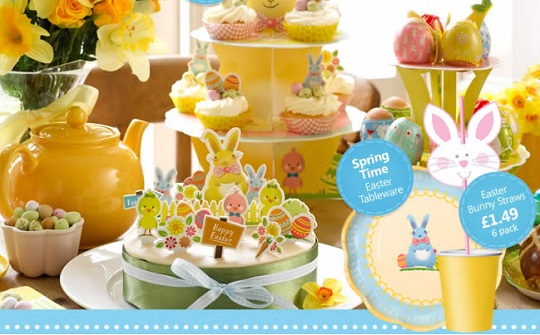 It's not long now to Easter (chocolate, chocolate, chocolate, happiness) and Delights have got a delicious offer for you start preparing. Use this Delights promotional code to get 10% off everything you need for Easter and everything else on the Delights site too.
Click here to use your Delights promotional code*
    Discount: 10% off
    Promotional code: EGGSTRA
    Expires: 24 March 2013
To use this promotional code use the link above to take you to the Delights website. Select your Easter goodies and then use your promotional code EGGSTRA when prompted to do so. You'll get your 10% off and a head start on the Easter madness.
I went to the Delights site to have a look at what they have on offer. There was too much to choose from! Everything you could possibly need for Easter whether you make the chocolates yourself, throw a huge Easter bash or just get a few Easter eggs for the kids. Decorations, cards, toys, arts and crafts and that's just some of it.
Hurry and use your promotional code at Delights before the 24th of March!