Crayola Moshi Monsters 3 In 1 Sticker Studio For £14.99 @ Toys R Us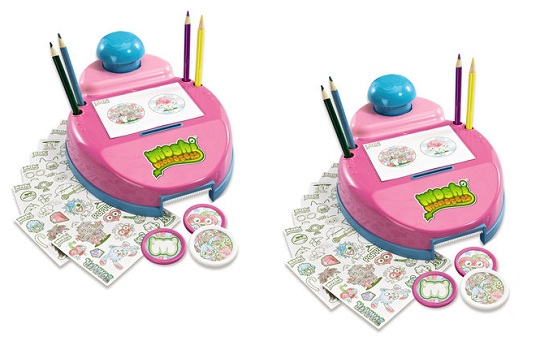 The perfect toy for all Moshi Monster fans, the Crayola Moshi Monsters three in one Sticker Studio is going to be a huge hit for £14.99. It was originally priced at £19.99 so you'll be saving a lovely £5.00. The awesome kit allows the kids to make their own stickers and badges with their favourite characters on them.
Why did we not have cool stuff like this when we were kids? I can only begin to imagine how much fun they're going to have with this. The Crayola Moshi Monsters three in one Sticker Studio will let your kids create their very own Moshi Monsters stickers and badges and they'll have a blast doing it!
The set has a cool drawing desk, sticker and badge maker all in one. Your kids will be able to spend hours making badges and stickers for themselves and all their mates. Birthdays and parties will be extra special with personalised and hand-made stickers and badges. They can create their own unique designs featuring their favourite Moshi Monster characters.