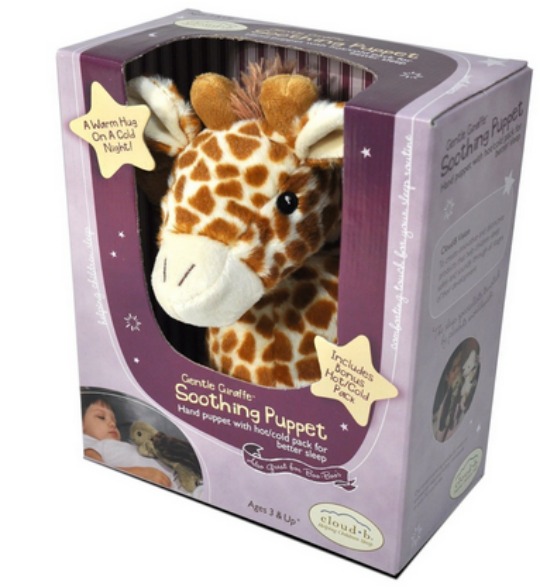 Have you heard of Cloud B? They make beautiful toys to make your baby/child drift off to sleep. I am a huge fan and I have found an absolute bargain. Amazon seller, Net_Price_Direct are selling the Cloud B Gentle Giraffe Soothing Puppet for only £4.35 delivered. You can buy these direct from Cloud B for £24.57, so you can appreciate that is one heck of a bargain.
The Cloud B Gentle Giraffe Soothing Puppet is a soft toy with a difference. It has a removable gel pack hidden inside, which can be heated or cooled over and over again. When heated the Gentle Giraffe can be used to keep your child warm on cold nights. If your child has had a little accident then the pack can be cooled to sooth those bumps and bruises.
There's others to choose from like the Sleep Sheep or the Tranquil Ladybird. These are available from the same seller at greatly reduced prices as well as the Gentle Giraffe. Just click at the right hand side to find seller Net_Price_Direct to purchase these at these low prices.
These come packaged nicely and would make nice gifts for Christmas or birthdays. I know I will be buying one of each to tuck away for the festive season.