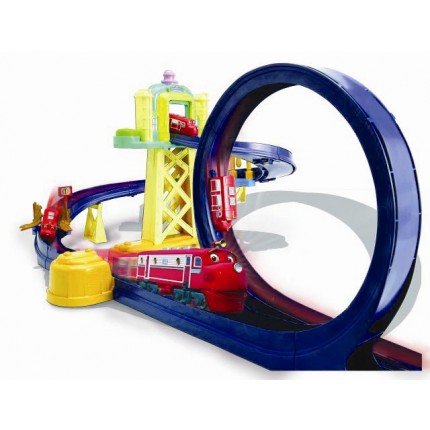 There's a fab 52% off the Chuggington Training Yard with Loop Playset Toy at Amazon, taking a rather pricey £44.99 toy down to a much more affordable £21.62.
The Chuggington Training Yard is an open ended play system that features the  key destination from the popular TV series.  It features lights and sounds for an exciting play experience.  The set includes a diecast engine with an Easy Coupling System to connect and play to ensure the engines never detach from each other. There's also a motorised launcher to propel up to three engines through the loop.
Included in the set are eight track pieces, but you can add a Chuggington's track pack to create a larger layout, but this you have to buy separately.  For setting the scene there's also signal pieces and mail bags.
Reviews are mixed with some people loving  it and some not so much, with the major complaint being that it is way too noisy.