Children's Wooden Picnic Bench & Parasol £19.99 (was £29.99) in store @ B&M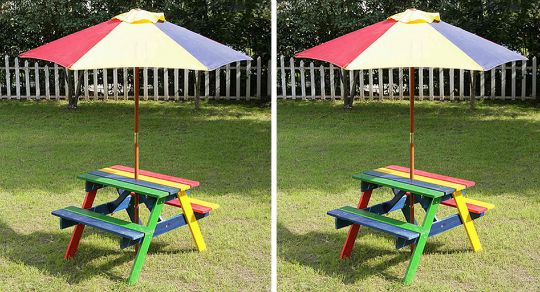 If the summer weather returns then this garden furniture set would be wonderful for the garden, and it really is a great price. This Children's Wooden Picnic Bench and Parasol was selling at a very reasonable £29.99 in B&M stores, but now they have reduced the price even further and it's only £19.99! B&M do not offer online shopping, but you can see the details of the product on the link below for information.
For a wooden bench and parasol this is really cheap, and it was a bargain price even before this reduction. The B&M website does say that there is limited availability, but if you would like one they advise contacting your local store to see if they have stock. You can find your local branch of B&M on their Store Finder here.
Here's hoping some of you manage to get hold of this amazing bargain.