Chicco Rock N Roll Drum £9.99 @ Home Bargains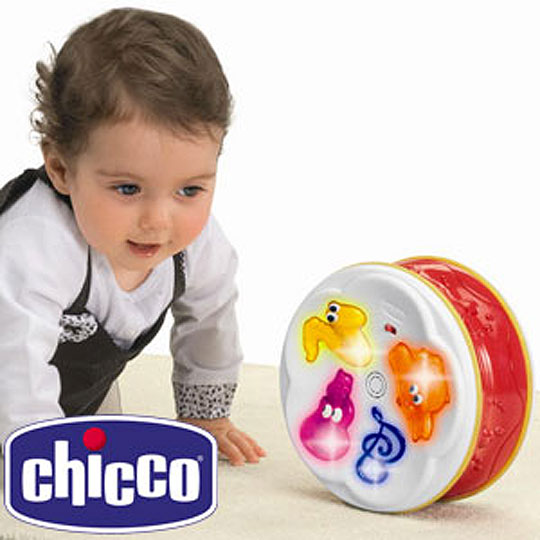 Home Bargains are selling this Chicco Rock n Roll drum for 9.99, rather than its original £19.99 price.
I always feel rather nostalgic when I look at toys like this Chicco Rock n Roll drum, it just reminds me of when I my daughter was little - she'll be 18 this year; I'm not sure where that time went! - although I have to say, I wouldn't go back to the toddler years for love nor money.
One side of the Chicco Rock n Roll drum features a guitar, saxophone and drum button, which they can press to make their own 'music' (and I use that term loosely!), or turn it over and just play it like a regular drum.
It also has flashing lights to captivate the visual senses, and can be rolled across the floor for crawling and chasing purposes. It's suitable for little ones aged six months and older and whilst it comes with demo batteries, they're not going to last very long so you'll need to make sure you have two AA batteries in stock, otherwise you're going to have a cross little toddler on your hands.
Happy rocking n rolling!