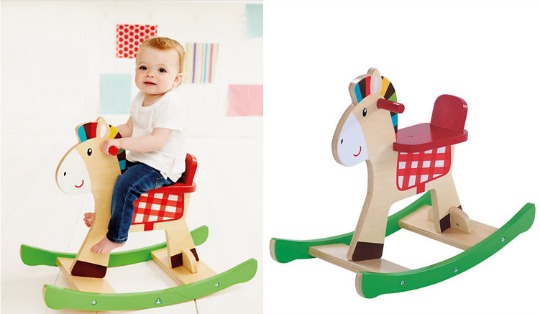 This Wooden Rocking Horse is now half price at ELC, having gone down from £40 to just £20 which is a really low price for a toy like this.
It's a beautiful brightly painted wooden rocker, with a back rest for support, and handles on the horses head to hold on to. It's a toddler size rather than a large one for older children, but how long your child will be able to use it depends on their size.
If you are a fan of traditional wooden toys for children then there are many of them reduced at ELC right now. The promotion is advertised as 20% off baby and toddler toys, but I have found a few things like this with much bigger reductions, and there are some lovely toys on offer.
This Wooden Rocking Horse can be collected from stores for free, or home delivery charges are from £3.95.