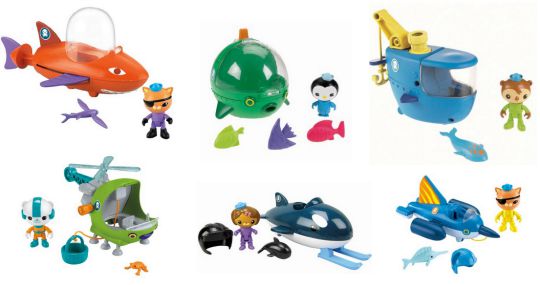 The toy bargains are starting to pop up now that lots of us are starting our Christmas Shopping, and Amazon have 33% off lots of Octonauts toys, with prices starting at just over £10.
The TV show Octonauts is as popular as ever on CBeebies, and the range of toys that accompany it is always expanding, so there's always more to collect! The vehicles are great fun for children and each one comes with a figure and some sea creatures as well, and almost all of them can be played with in the bath too! Here's what I have seen with 33% off:
To get all the main Gup vehicles for just over £10 each is a great price, as although the RRP is now £14.99, not so long ago they were selling for much more than that. I remember being pleased to find a Gup E for £17 when they first came out as they were so difficult to get hold of!
If you are just wanting Gups C, D and R then the Mega Pack with those in is still on offer until tonight at Argos for £24.99, but all the others are better value from Amazon.
You can get free delivery when you spend over £20 and if you are a Prime Member, otherwise home delivery charges will apply.