Little Charley Bear - Goodnight Little Charley Bear £11.50 @ Amazon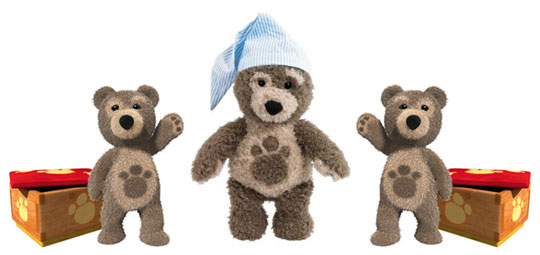 Amazon are selling this Goodnight Little Charley Bear for £11.50 instead of £22.99.
I haven't watched little kids' TV for ages; my youngest son is very into Garfield and Scooby Doo at the moment and is a 'grown-up' for Little Charley Bear now, so I went off and did a quick bit of investigating.
I've just watched a clip of Little Charley Bear on his website and he is CUTE! I can't imagine any little one in the target age range not being utterly enthralled - I was!
This Goodnight Little Charley Bear will, I'm sure, very quickly become a favourite bedtime companion and could be used to persuade little ones, who have decided that sleep is NOT cool, to go to bed and stay there.
When Goodnight Little Charley Bear is awake, he talks to himself (interesting, as he doesn't talk in the TV programmes) but as soon as you lay him down he closes his eyes and starts to snore.
I think Goodnight Little Charley Bear is utterly adorable and a bit of a bargain for £11.50; he also comes with the three LR44 batteries that he needs too.
Thanks to missgem at HUKD