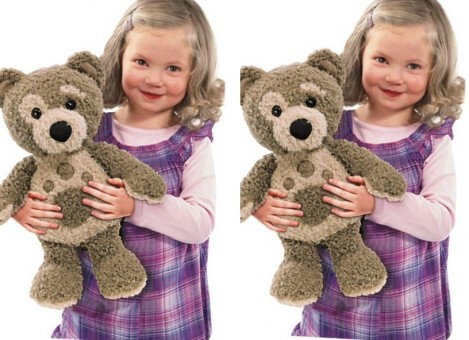 Argos has just introduced the adorable Charley Bear into their stock and he comes with some great deals and discounts right now. You can either purchase some cute Charley Bear extras and accessories as a part of their 2 for £15 deal, or you can get an exclusive plush at the ace sale price of £11.99.
Little Charley Bear is an adorable animated teddy bear who uses his imagination to embark on fun adventures. On the original launch thousands of fans bought the teddies, puzzles and figurines so now Argos have included him in their new catalogue.
At the moment the Charley Bear plush toy is down from £19.99 to £11.99 and apparently he will help improve a child's social and emotional development. The designs and colours may vary from those you see in the picture though.
If your child, like mine, has way too many stuffed toys, then you can always take a look at the Little Charley Bear bedroom playset that comes as part of their 2 for £15 deal along with the Little Charley Bear game.