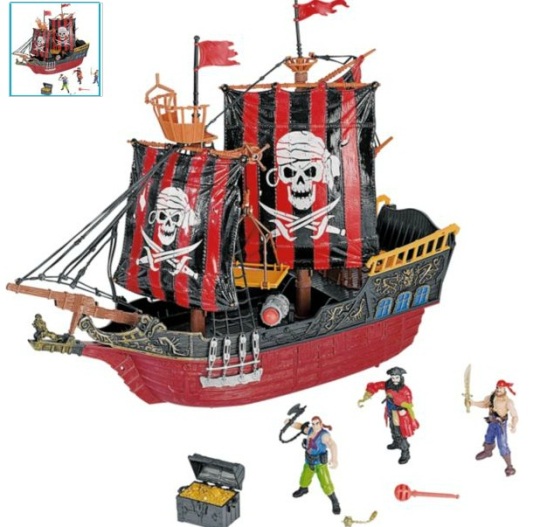 Oooh, now this is a very nice discount from Argos. The Chad Valley Pirate Ship is down from £29.99 to £11.99 which is less than half the original price. That is, really, a whopping saving on this toy and it looks pretty darn cool to me.
So, "Arrr" the Chad Valley Pirate Ship is the perfect toy to stimulate lots of imaginative play and creativity in your kids as they go marauding for treasure or defending their ship from other nasty pirate invaders.
The Chad Valley Pirate Ship (arr) comes with three articulated pirate figures – it looks like one of them is designed like Captain Hook with a hook hand – that can be moved about the ship, a treasure box full of lovely loot, and other cool pirate accessories.
This is such a cool toy, I would love to get it for my daughter (she loves pirates) but it is nowhere near her birthday and Christmas was too recent for random gifts. Arr!
Thanks to Frank30uk at HUKD!