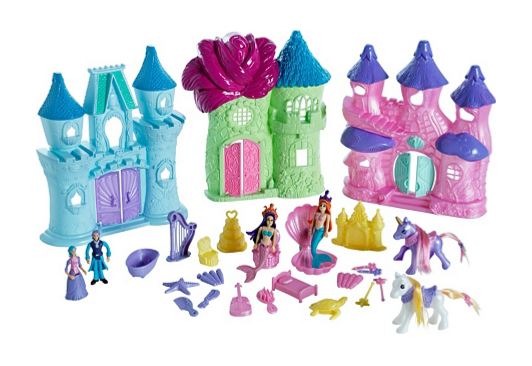 The Chad Valley Fairyland Playset is currently £4.99 at Argos, which seems like great value. It's normally £19.99 which seems a bit much, but again, there's a lot for a fiver here!
Our Fairyland Playset is perfect for active imaginations.
The Fairyland Play set includes 3 colourful castles for each set of characters to live in. It also comes with all three castles, and two people, mermaids and two ponies, as well a the internal bits for the houses. Judging by the image there are 18 accessories for the three palaces.
Overall it seems to be exceptionally good value for money, really, and will make a perfect present for a birthday party we have coming up soon!
Thanks to sparkleyskull at HUKD