Chad Valley Diamond White Sports Car £99.99 @ Argos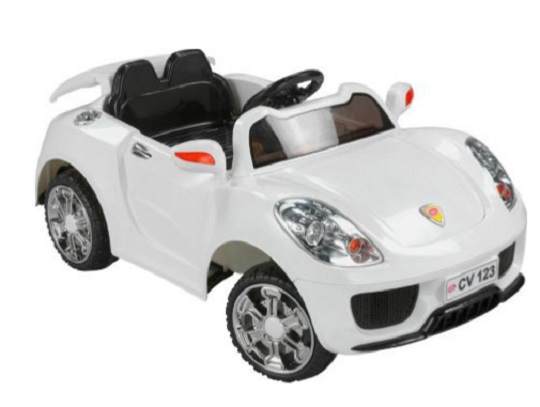 Argos has sliced the price of the Chad Valley Diamond White sports car in half. Originally it was on sale for £199.99 and now it is half price at £99.99. The car is pretty awesome for that price, I have to admit, and you can save even more cash by collecting instore.
Experience the excitement of the Chad Valley Diamond white sports car which not only looks amazing but is brilliant fun. Kids can go driving just like mum and dad and they will adore having their own car to zoom around the park or garden. It is awesome.
The car has working headlights, can go 2.5 miles per hour, has a running time of 60 minutes and a charge time of eight hours (a bit rubbish), and it can go both forwards and backwards. The accelerator foot pedal and gears are included as are treaded wheels and a charger.