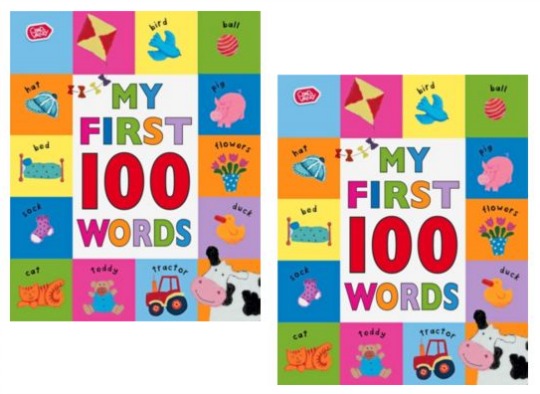 Do not under estimate the power of books like this Chad Valley My First Words Book from Argos. My son didn't say mum until he was two and it was books exactly like this that helped him along. With use at home and at the Speech Therapist he soon gained the confidence to start talking. Why not grab one of these for your little baby? They are only 49p each and it's never too early to start reading to your child.
The Chad Valley My First Words Book is a hardback which is always best for durability of children's reading material. It has thirty two pages, each filled with simple words and colourful illustrations to go with them.
Pictures are essential when it comes to teaching children words so that they can not only speak it but understand what the word means. I will be reserving one of these for my ten month old son as he already says cow when they cow appears on Baby Einstein.
You can reserve and collect the Chad Valley My First 1oo Words Book from your local Argos for FREE or pay £3.95 to have it delivered.
Thanks to LisaHayden from HUKD