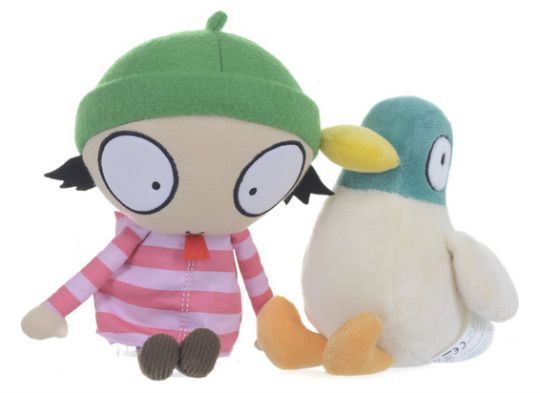 Know any Sarah and Duck fans? If you know a pre-schooler who watches CBeebies then the chances are they love this cartoon. This offer is brilliant value as you get both toys at 66% off, as the price is down from £15.99 to only £5.51!
Both toys are super soft plush, and make sounds when you squeeze their tummies. Sarah says "Come on, Duck", and Duck says "Quack" funnily enough. These toys are suitable from birth and although it's not many babies who will be watching the show that at least means that these toys will be safe for toddlers too.
I bought these for my son when they were on offer last year (not this cheap unfortunately) and they are firm favourites and get brought out whenever the programme is on.
Home delivery is free for Prime customers, and on orders over £20, otherwise charges will apply.