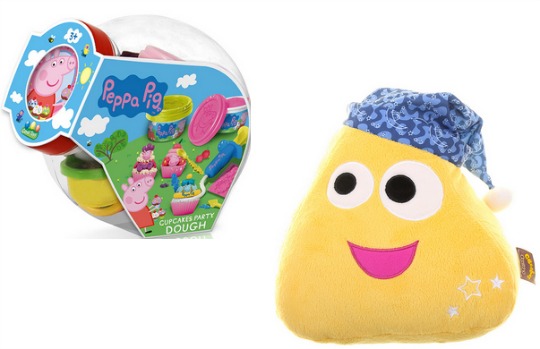 Did you know you can buy merchandise for CBeebies programmes at the BBC Shop? Some of the items are really hard to find so it's a really good place to bookmark. Kids go through phases all the time, so this site might just save your bacon when it comes to birthdays. Just now the BBC shop is offering FREE delivery on any order, no matter how much you spend. CBeebies items are just from £1.99 delivered, so it's worth having a look.
Peppa Pig* is a firm favourite with many little people and you can find a great selection of PP items at the BBC Shop. Peppa Pig merchandise is easy to come by, but I haven't seen this Cupcake Maker*before at £10.99 delivered.
Some programmes' merchandise is much harder to come by like Come Outside*, Everything's Rosie* and many others too. I discovered the BBC Shop last year and has served me well so far for those hard to find items.
I think it's reasonably priced too, not everything is the cheapest you can get it but the rest is. If you have a little CBeebies fanatic then you can even buy actual CBeebies items, here.*