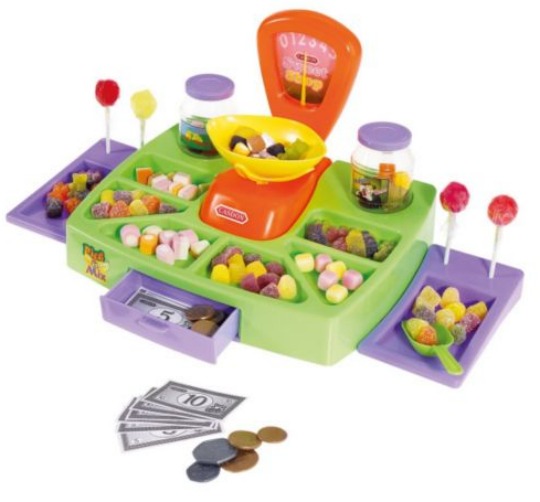 This role play set has been on the go for as long as I remember. I bet you can't find a child that wouldn't want their own sweet shop. This set is as popular as ever because it's simple and timeless.
What if I told you that Boots.com are selling the Casdon Pick and Mix sweet shop for £5? That's about the same cost as an actual bag of pick and mix these days. I can hear you clicking already. It normally retails for £10 plus, so for a fiver you are getting a great deal.
It comes with everything a child needs for their very own sweet shop. There's jars, scales, play money, a display counter, and a large selection of sweets. Once, your children have devoured all of the sweets, then it'll be cheap enough to replenish stock.
In my opinion, role play toys play a vital role in a child's development. I actually used something similar whilst doing speech therapy with my son. The results were astounding. He was too young to respond to session work but would co-operate when using toys like this.
There you have it, a fun toy with unlimited benefits for a very affordable £5. Pop a couple away for Chirstmas or for those birthday parties that are coming up.
You can collect from your local Boots store for £1.95 ( free if over £20), or pay £2.95 for delivery.