Casdon 511 Toy Electronic Sink Unit £19.99 @ Amazon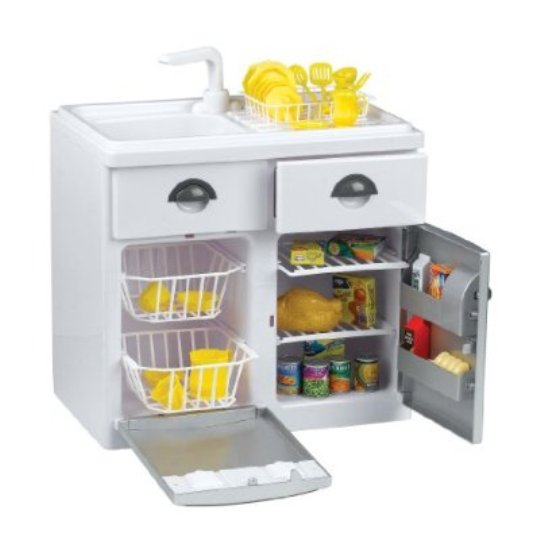 Amazon appears to be having a bit of a rush on Casdon-themed toys for kids at the moment. Yesterday we discovered the Casdon toy vacuum cleaner and today it is the toy electronic sink unit. This has been reduced from £35 to £19.99 which is a great bargain.
The Casdon toy sink unit is just like the real thing. It is also one of those toys that disturbs me a bit because I hate the idea of my child doing dishes for fun! That's just me though, my child has a totally different view and just loves this toy.
It has running water, waste disposal and dishwasher sounds and comes complete with a 13 (oooh) piece tea set, a food box, and tins. You also get five utensils, two dishwasher trays, two fridge trays, a drainer tray with imitation eggs and a chicken. Because yes, every sink comes with a chicken????
Anyway, it is a great discount and comes with free delivery. A nice Jubilee bargain!
Thanks to dudebar at HUKD!