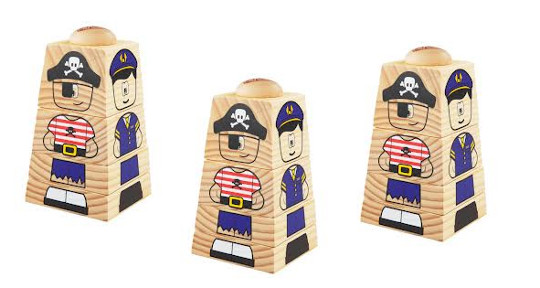 Tesco Direct are selling a Carousel Stacking 3D Puzzle Toy for £3.40 instead of, apparently, £6.00. You will have to drop in to your local shop to see if they have it in stock, because I don't think even click and collect will help you much for Christmas anymore, but if you wanted it for another time later in the year, then I'm sure that will be fine! While you are there, you might as well see what else they have, since it's never too early to stock up on savings!
I vaguely recall a book we used to make and cut into three parts when I was a child. As you flipped over various parts of the pages, you'd find hysterically funny matches, like a fireman's hat and head wearing a tutu and rugby boots. This is a similar concept, except it's made of wood, and there are four variations on head, body and legs and feet.
Aimed at boys and girls of 1 - 2 years old, this toy is very entertaining if a review is to be believed.
Thanks to k8ie1980 at HUKD