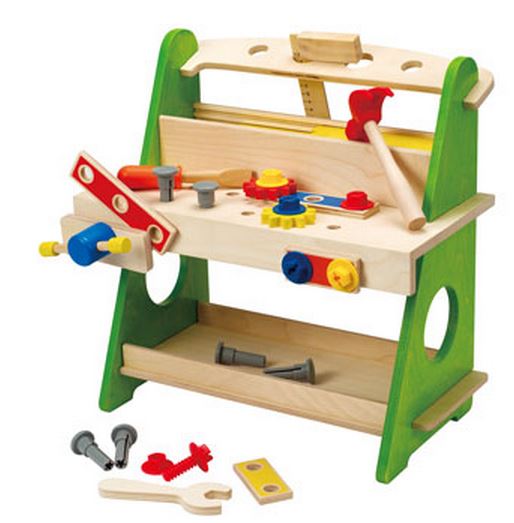 Kiddicare have 50% off the Buzzing Brains Workbench at the moment, currently selling it at £14.99 instead of £29.99. Free delivery is available on purchases over £29.99, so if you buy this on it's own, you'll have to add £4.95 for delivery.
The Buzzing Brains Workbench is a great toy work bench that encourages imaginative play, and has enough parts to keep more than one child playing at a time. In fact the 23 parts include 4 tools, 2 gears, 4 wooden construction pieces, 1 vice, 6 nails, 6 nuts and 6 bolts.
The reviews on it are very positive - apparently it's easy to set up, and easy and small enough to pack away or use on a table top.
I can't quite decide what the nuts and bolts are made of but the rest looks like wood, so it should be nice and sturdy and provide hours of play.