Last week I looked at some of the ace options available for kid's birthday parties at venues that do all the hard work for you. While they can be very helpful and demand minimal work for you, they can add up a bit in price.
So this week I am looking at how you can host a stunning birthday party for your children without collapsing in a bankrupt heap. The recession is not helping us parents really. Not only are government cuts hitting families pretty darn hard, but prices are steadily going up. I can almost see us paying £100 for soap one day!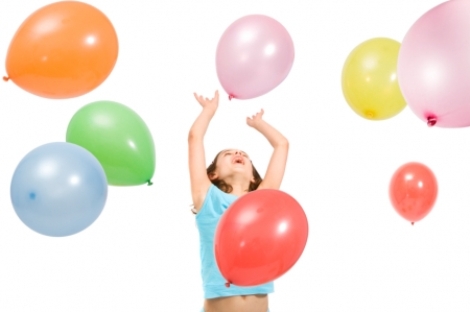 I spend a good part of every month wrestling to get my finances to stretch to everything I need. So it is pretty hard when I realise that I can't actually hold the kind of party for my child that I want to. They really look forward to their birthdays and, while I don't believe in whipping out a Justin Beiber concert for her, I do want to make it special.
The first thing you can do is plan the event well in advance. We are busy. Parents are busy creatures and most of us can't remember the last time we had time to waft about shops or spend hours chatting on the phone. That's why we end up spending far more than we planned on convenient solutions. Instead, why not start making the decorations and essentials for the party now?
If you plan your theme and colours today, then you can add bits and create bits each weekend and free night until the entire kit has been assembled. Visit sites like our sister site, HotUKDeals to find bargains on serviettes, table decorations and goodies for the party bags. Quietly buy some items each month, as they come on sale, and you'll be amazed at how much you'll save.
I started to buy my daughter's Doctor Who themed goodies about six months before her party. It resulted in my nabbing awesome books, stickers and decorations for 1/3 off their original prices. My party looked like I had spend squillions but, in actual fact, it was less than £50 including the venue!
Step one – start buying and making well in advance of the event and you can potentially save a lot of money.
Step two – avoid branded and designed. I know he wants a Disney Cars party, or she wants a Barbie Princesses theme, but you can do these without spending a ton of cash on branded napkins and tablecloths.
Choose the primary colours from your theme and get cheap table covers, napkins, balloons and other such things in those colours. Nobody is going to walk in and say, "This isn't a branded Cars tablecloth!" 
Keep a colour swatch in your handbag and, as you do your weekly shop or amble around town, look out for special offers in matching colours. Soon you'll have everything you need.
Make your own fun extras as well. There are loads of sites that will talk you through making your own Piñata, for example, or creating a themed cake that doesn't need you to do a course in cake design first.
Step four is to consider the quality of the things that you buy. Some things can be kept to use again and again. I know it sounds cheap, but small children won't actually notice if the tablecloth stays the same each year, and some colours can even be used at Christmas.
You also need to consider how many kids you plan on inviting. While it is tough to exclude children, especially at school, money (and sanity) dictate otherwise. Speak to your child's teacher and ask who their top three playmates are and invite only them. While it may seem small, you can do so much more and offer much more entertainment.
Introduce a family tradition that makes your children feel fabulous. A ritual of everyone coming into their room first thing in the morning and offering hugs and kind words will be remembered for far longer than the pink streamers or Disney pony.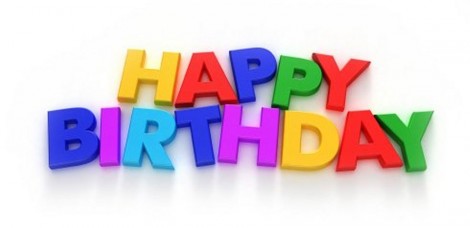 Food doesn't have to be expensive either. Readymade cakes are sometimes cheaper than homemade ones, and if you cook like I do, look better.  Have sandwiches and vegetable strips rather than fancy finger foods, and buy in bulk if you have a big party planned.