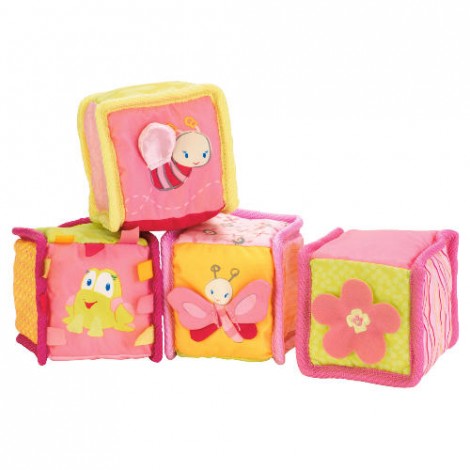 The Tesco Baby Event is in full swing with tons of stunning items marked down from their usual retail prices by up to 50% across a huge range of products. This particular set of Bloomin' Blocks is too cute for words so I have singled them out for attention.
The Bright Starts pink Bloomin Blocks have been marked down from £9.99 to £4.99 and are the cheapest on offer for this product according to the Tesco Price Comparison doodad on the site. Way to go Tesco!
The blocks are made from soft fabric and stuffed with lovely soft materials so kids can stack them, hit them, sit on them, play with them and, eventually, fall asleep on them. They crinkle, the chime and they include 3D textures to stimulate your baby's mind.
If these don't appeal to you, why not take a peek around the entire Tesco Baby Event itself and see if there is anything else you need that has been included in the sale.