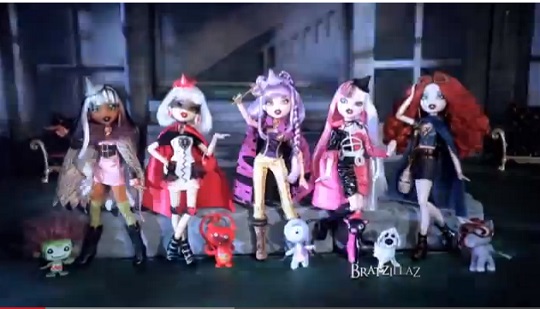 Home Bargains has dropped the price on the Bratzilla's dolls from £15.99 to £6.99 and they are selling out fast. Already you cannot get Cloetta Spelletta or Meygana Broomstix or Jade J'adore at this price as they are sold out. But you can get Yasmina Clairvoya or Sashabella Paws as they are still in stock.
Meet the cousins of the Bratz! These Bratz® are the only fashion dolls that help you achieve their dreams with special witch powers, wicked glam fashions and adorable mischievous pets! With posable bodies, glass eyes and real eye lashes. Each character has their own witch mark symbol and cool fashions!
Sashabella Paws - She has the Animal Kingdom under her spell. She'll help you communicate with creatures everywhere! Yasmina Clairvoya - With the power to see the future, she'll help you be ready for anything coming your way!
You can see videos on the dolls on the site too.