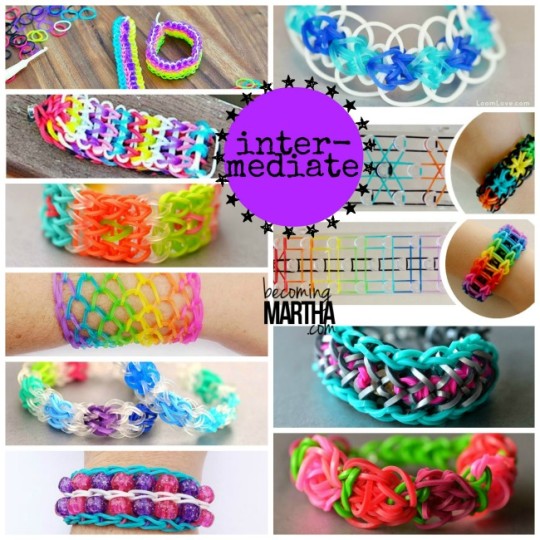 So you have a house full of loom bands, lying all over the place? Your kids have made 7,000,034 bracelets (or it feels like it) and you're up to your eyeballs in 'em. We know how you feel.
Maybe the kids need a new challenge? How about mixing it up with the bracelets? Here are 8 easy bracelet styles for beginners - single, squared, fish tail, railroad, triple single, diamond, and bonbon - to help you get some variety going.
This site has some of the same loom band bracelet ideas, but some different too, like the rainbow ladder, the Minecraft Creeper Band Bracelet, the zippy chain, starburst, and sunspots.
If all those are simply too, well, simple, the head over to Coolmompicks.com for a pick of some exquisite loom band patterns, like the Hibiscus Rainbow Loom bracelet tutorial, adding letter beads to a Rainbow Loom bracelet, making Heart Charm Rainbow Loom Bracelets, and my personal favourite, the Rock Candy Rainbow Loom Bracelet - it's stunning! My daughter would love the Rainbow Dash (my Little Pony, anyone), and then there's how to turn your loom bands into a hairclip!
Becoming Martha has the ultimate list of non-bracelet loom band ideas and charms and figures.