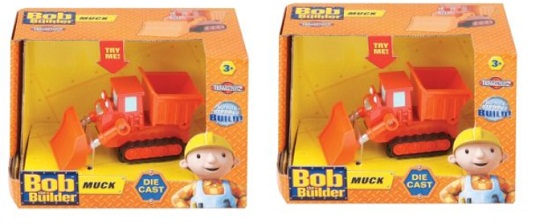 Zavvi is selling this rather sweet Bob the Builder truck for only £6.95 which has you saving £11.04 on the original price. That's really not bad at all and you get free UK delivery on all orders too. How utterly lovely as a quick, early Christmas gift.
I have to say that I find the product descriptions on Zavvi very amusing. As in, there really aren't any. You'd think that for an online store they'd try to at least encourage you to buy the product, instead they wrote...
"Can you fix it? Yes you can, with friction powered Muck. He has an extendable scoop and rear tipper that moves - great for imagainative play!"
That's nice. But how big is it? What can it do? What else is in there? It boggles the mind. However, this is a great price for a toy that most Bob the Builder fans will love playing with so just dive on in there and have fun.
Thanks to expressman33 at HUKD!