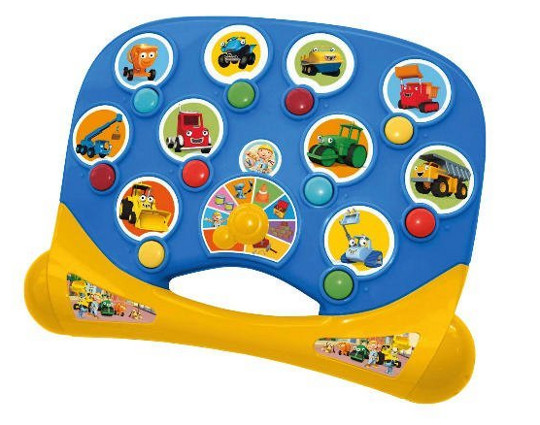 Tesco have a Bob The Builder Learning Station on offer at £10. It doesn't say what the regular price is, but the same thing is currently on sale for £15.99 at Amazon (including delivery.) Delivery from Tesco is £ but is free with Click and Collect.
The Bob The Builder Learning Station is a toy with seven game modes. It has a dial in the middle that allows your little one to choose a game, which is played by hitting the correct button. The game aims to be visually stimulating with images of Bob's machine friends and feature a variety of options to help your child develop their vocabulary and language skills.
The Bob The Builder Learning Station is aimed at children aged 2 and over and is designed with a built in 'carry handle' for when you're out and about, or off for a long drive in the car.
Annoyingly I can't seem to find much information on what the games entail, but Inspiration Works generally have very good toys and games, so there's not much to worry about, I think! It has really good reviews from parents on the website too.
Thanks to beechwoodsmith at HUKD