Blue Or Pink Didicar £27.99 @ Mothercare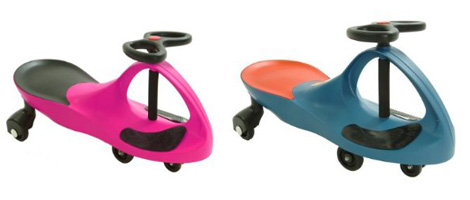 These Didicars from Mothercare have been marked down from £49.99 to only £34.99 and you can get even more off by using the special, super code that I've written below. These didicars are on pre-order but at these prices so you will get them in time for Christmas.
The blue and pink Didicars are not available online right this minute but they have promised that they'll be back in stock by the 10th of December. The reason I'm still telling you about this deal is because they are definitely giving you the discounted price on your pre-order, which is ace.
If you would like to shave even more money off that price, then use the code CW8R at the last stage of payment which should take about £7 off your total price.
Didicars look pretty cool actually. You simply wriggle the wheel to get it moving and without actually pedalling or anything, the car will move around by using the wheel and leaning left and right. It looks like quite a lot of fun actually.
Thanks to hotscot at HUKD!