Blackspur Children's Tent £4.74 @ CPC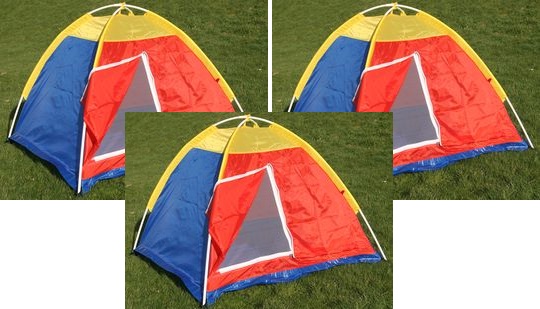 There may be a summer this year. I know looking out the window it doesn't seem likely. But we will get some sunny and warm days I'm sure! And even if we don't, this tent can go up in the lounge for a bit of fun on rainy days too. This Blackspur Children's Tent is £4.74 including delivery at CPC.
These little tents go up easily enough and can be really handy. During the warmer months, pop it on the patio or in the garden. Can be a little bit of fun too if it starts raining a little bit. Novelty value! Also good to take camping with you. I wouldn't sleep in it, but it provides a private space for the little ones, and someplace to throw their toys.
At the beach it provides some shade for little ones, and again, a bit of a shelter and somewhere to play. Handy if you are there for the whole day.
Features include:
Polyester construction with waterproof groundsheet
Supplied with pegs and carry/storage bag
Dimensions (HxWxD) - 88 x 120 x 120cm
Thanks to cuzzy at HUKD!