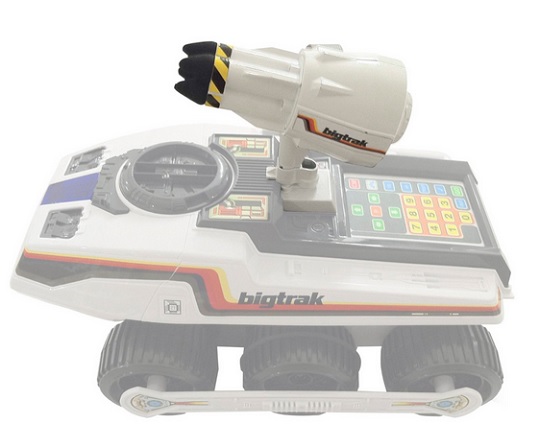 The Bigtrak rocket launcher for both the Bigtrak and Bigtrak Junior is down from £19.99 to only £6.58. That's a saving of £13.41, well over half price, and you can have it delivered for free with Amazon's Super Saver Delivery.
This is the perfect accessory to bring your retro Bigtrak or Bigtrak Junior into the 21st century. This awesome rocket launcher holds four foam rockets that you can now launch at unsuspecting enemies. There will be no small amount of wicked fun to be had with these beauties.
The Rocket launcher allows you to programme your route and fire all four rockets at the same time, or one at a time, whatever your scheme demands. You will need to use the adaptor to get this to work with the Bigtrak Retro but this is included in the set. These toys are educationally brilliant if you fancy teaching your kids all about code. Please note that the actual Bigtraks are not included, just the rocket launcher.
Thanks to grom10 at HUKD!