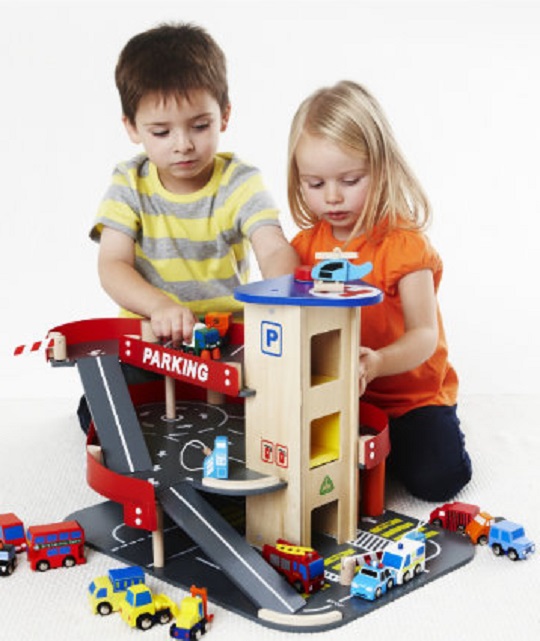 It's funny, this Wooden Garage set has been on sale regularly throughout the year. I am not entirely sure you can even say it ever cost £50, which is the price on the site. However, if you DO count that price, it is down by 60% on ELC and would make a great birthday gift for someone special.
You can click and collect from any store for free (maybe you can even get it  to pick it up tomorrow, although that's probably pushing it a bit) or pay £2.95 for home delivery.
This great wooden play set offers endless opportunities to create different stories, and your little one will love using their imagination to bring this set to life. Pretend play helps your little one discover the world around them, and they'll love pretending to drive around the parking lot just like Mum and Dad.