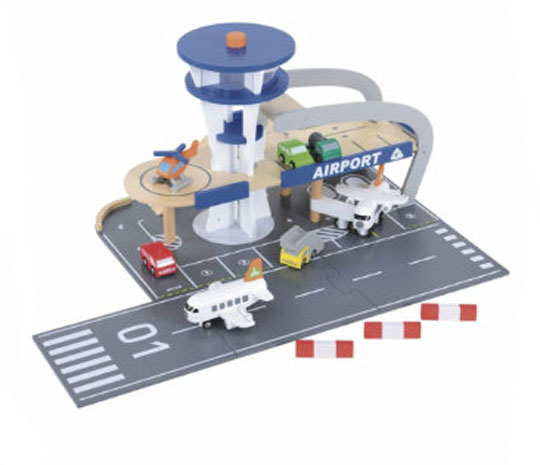 The Early Learning Centre are selling this Big City Wooden Airport for half price - £25 instead of £50.
If you're a regular PlayPennies reader you'll be very well aware that I am a WTF - that's Wooden Toy Fan, I don't know what you were thinking it stood for! - and this Big City Wooden Airport really pushes my wooden toy buttons.
It's simple, it doesn't look tacky, doesn't require any batteries and doesn't have any flashing lights, there are no bells, no whistles and no beeping sounds; perfect!
The Big City Wooden Airport features an air traffic control tower, helicopter landing pad, car park with marked parking bays and, of course, a runway.
It also comes with a four wooden vehicles, a helicopter and two planes - everything you need to create and run a busy and bustling airport.
The Big City Wooden Airport is suitable for youngsters aged three years and over and the Early Learning Centre will deliver it for free within four working days.
Thanks to TENNENTS1975 at HUKD