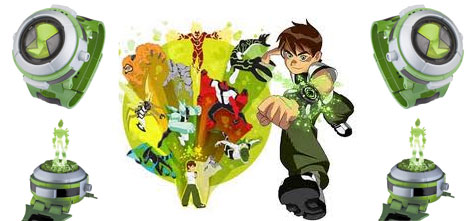 Back in the spring I had to ask Lynley what Ben 10 was all about; thanks to her, and my youngest's newly-discovered passion for the young superhero, I can now tell you all about Ben 10 and things like this Ben 10 Ultimate Omnitrix!
Omni-what?
Omnitrix - Ben Tennyson is a young boy (teenager now in the latest Ultimate Alien series, he was much younger in the first series...oh yes, there's been more than one!)  and he's an alien hunter.
He found the Omnitrix one day and it allows him to transform into various different aliens himself, so he can defeat the bad guys..."HUMUNGOSAUR!!!"
I've seen the Ben 10 movie, the Sky box is set to Ben 10 series record and I have a four-year-old who'd love his very own Ben 10 Ultimate Omnitrix, and at £8.99 rather than £17.99 I'd love to buy it for him...if he didn't already have one!
There's nothing worse than buying something and then finding it cheaper *sigh*
It features lights, sounds and mimics the Omnitrix's holographic images by attaching the mini transucent figure, which comes with it, to the base, unlocking the alien's special image and sound!
It requires an LR44 watch battery (that's included too) and you can reserve your Ben 10 Ultimate Omnitrix to collect in-store, saving yourself £4.95 delivery; marvellous!
Thanks to whizzkid over at HUKD