Little BBQ Toy £9.99 @ Homebase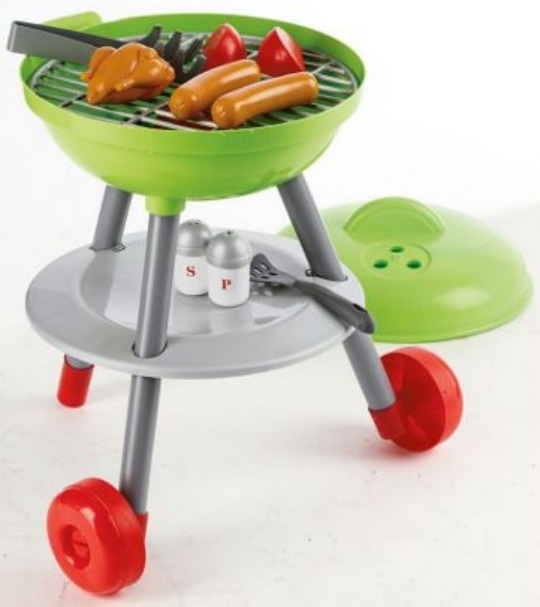 Wow! This summer is proving to be quite the scorcher. I am a massive fan of alfresco dining, as are my children. Barbecues are a firm favourite in our household, and my other half likes to be in charge when having one.
My boys have a fascination with our barbecue but I would never let them anywhere near it, of course. Thanks to toys like the Little BBQ from Homebase they can avoid feeling left out. The Little BBQ is half price at the moment, so for £9.99 your little budding barbie chefs can cook until their heart's content.
I saw this and I instantly thought it looked ace. I confess that it also made me salivate a touch at the thought of barbecued food. Unfortunately, due to the fact that this is a toy, you cannot eat the food that comes with this little BBQ.
With this wee BBQ set you get everything you need to create the perfect barbecue, plastic food, utensils, a barbecue to cook it on and even salt and pepper. We all know a good meal is spoilt if there's no seasoning.
This is suggested for outdoor use only but I cannot see a reason why you couldn't play with this indoors. It is suitable for children aged 18 months and over. I reckon this would provide lots of role play fun outside at this time of year.
This can be collected from your local Homebase store for free or have it delivered to your home for £3.95