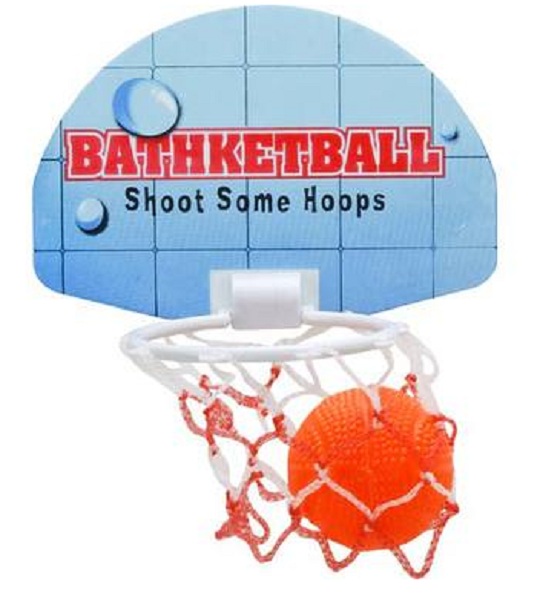 Fill your Present Cupboard with good quality kids gifts for under a Tenner with Stocking Fillers. This 'Bathketball' will keep your kids in the bath for longer (theoretically getting them cleaner?) and make their bath more enjoyable! And at only £4.99 you can buy a couple for kids party gifts coming up in the year.
This fun game of basketball for the bath is suitable for kids aged five and up. Simply press the suckered backboard onto the tiles and try throwing the balls through the hoop. The three 'Bathketballs' float (ideal in the bath) and the hoop can be folded flat for storage. One or two kids can play depending on bath size and it'll keep even the most anti-bath child in the bath for longer enabling you to get at least a couple of body parts soaped up and clean!
Stocking Fillers aim to deliver within five working days. They charge a postage and packaging rate of £3.50 on all UK orders. So check out their website and start preparing for Christmas – after all didn't you swear that you'd never do that last minute shopping on the 24th of December again?