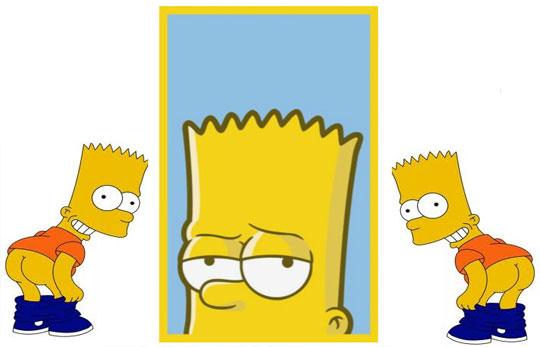 If you've got a young Bart Simpson fan in your family then you'll want to head over to Argos and take a look at the Bart Simpson rug that's on offer - it was £19.99, it's now £4.99 and they'll deliver it to you for free too, within four days.
I remember when The Simpsons first hit our TV screens: there was outrage from some quarters at how rude and offensive it could be, along with fear that impressionable children would start running amok a'la Bart Simpson.
Funnily enough that never happened, although there may have been a spat of phonecalls made to local pubs with boys asking if they could speak to Mr Ben Dover (that was the most polite one I could think of...alternatives NOT required via comments for this one!).
It measures 65 x 90cm (or 26 x 35in in old money), has a non-slip backing, bound ends and edges to stop it fraying and can be thrown into the washing machine - you've got to wash it on a 30°C synthetic cycle as it's made from 100% polyamide.
Thanks to Poppyj1 at HUKD