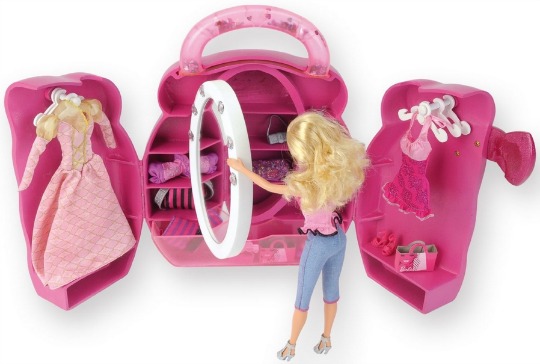 This is a cute gift for the Barbie fan in your house, and the official Barbie Wardrobe can be yours for less than £10. I have no idea why Amazon are selling this at such a reduced price when all the competitors are still charging around £30 for it, but that's good news for us customers. You also might want to get a cheap little add on item as this is just below the £10 needed to get free delivery from Amazon.
There's no doll or clothes included with this - it's the Wardrobe itself along with 2 hanging bars for clothes, 6 coat hangers to keep things tidy, and a mirror which opens out to give extra storage space for shoes, bags and all those other fiddly little accessories that Barbie's like to collect.
Reviews are great, saying that girls love using it to arrange clothes and dress up Barbie, and one reviewer saying that it had stopped tears as a result of lost shoes! I only wish my wardrobe was as organised as Barbie's.