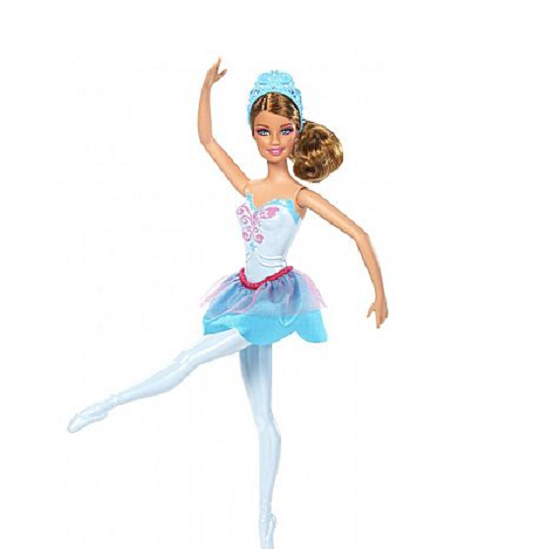 This Barbie Ballerina is down from £8.99 to £3.99 which is a nifty little saving indeed. Most of the others are already sold out at House of Fraser with only the blue and purple ballerinas available at the moment. I have also picked out some other Barbie deals below for you just in case.
Right so this Barbie ballerina has moved through two price drops from £8.99 to £4.99 to the very low £3.99. She comes with free click and collect instore and has a sparkly gem-encrusted bodice, a tutu and a princess tiara.
Another epic deal is for the Barbie Brunette Ballerina who is VERY purple and she is also down to £3.99 with her entire outfit done in purple gems.  I think she looks a bit ill. Hahah.
Barbie Fairytale Princess Fashion Doll is down from £9.99 to £4.99, so the same saving amount but £1 highter. She is glossy and comes with fancy shiny clothes and shoes that can be removed.
Then there is the Disney Princesses Princes Day Out Ariel Pack that isn't Barbie BUT is a huge saving. It was on sale for £24.99 but now it is down to £9.99. Nice. The prince looks weird.