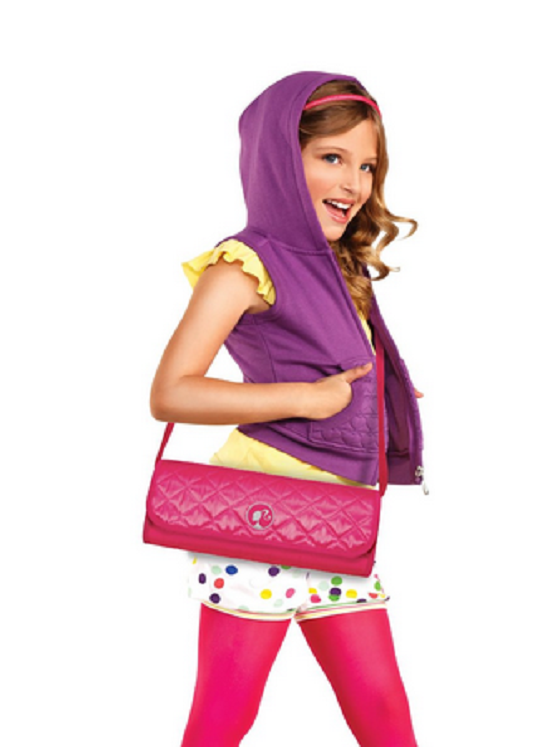 This Barbie Zipbin Clutch is down from £12.99 to £2.78 which is a whopping saving of £10.21 and you need to keep it as an Add On item as it is below £10 which is the minimum for free delivery. It's very cute and the saving of 79% is fantastic.
This clutch has been designed to fit perfectly within the Barbie-verse with a gorgeous black bow and the Barbie insignia printed onto the black in relief. There are pink ruffles along the body of the purse and it is a lovely little add on to any special outfit or outing.
The designs are apparently woven onto the front with a dreamy dressing room printed on the inside, What's also pretty cool is that the purse has been designed to fit one Barbie inside too! So you can now carry your doll around in a chic little purse without anyone else knowing!
Thanks to babyblue at HUKD!