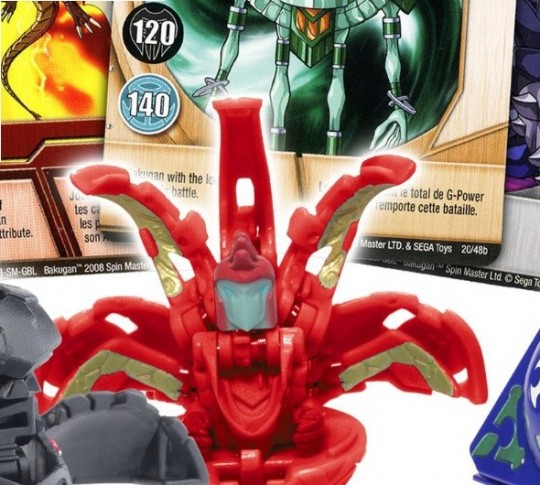 Here's a handy one to stockpile for the presents drawer. Debenhams has reduced to half price the Bakugan Brawlers Game Pack down from £25 to £12.50.
My son has stacks of these Bakugan things. To be honest though, I don't know what on earth they are or how the game works. As far as I can tell, while he and all his friends seem to covet these things to an unreasonable degree, none of them actually play the game with the cards and everything. Oh well!
The Bakugan Brawlers Game Pack is a great value pack to destroy your opponent. This pack comes with everything the advanced Bakugan Brawler needs to battle and win.
Each of the two Bakugan 'Traps' adds a new strategic dimension to your battles and, when used in conjunction with the two regular Bakugan, your opponent doesn't stand a chance!
Roll your Bakugan over the metallic gate card to reveal unique shapes and Bakugan figures. The Game Pack includes 2 'Traps', 2 Bakugan with matching attributes, 1 special attack, 3 metal gate cards and 5 ability cards. The Bakugan Brawlers Game Pack is a great addition to a Bakugan Brawlers collection.
Please note: One supplied, styles vary.