Baby Annabell Doll Version 9 (THE NEWEST ONE!) £25 @ Tesco Direct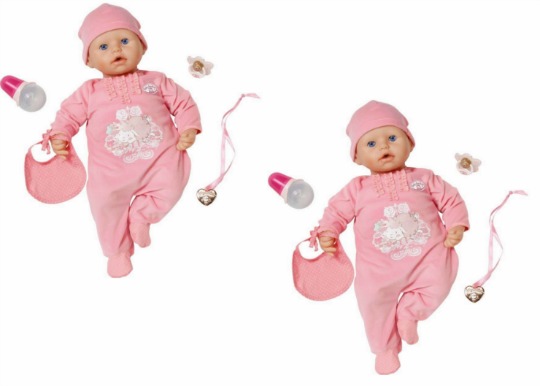 Baby Annabell is ALWAYS a popular choice when it comes to Christmas. It's a doll that has been around for a while now and is actually on version 9 now. This newest Baby Annabell Doll sells for £39.99 at Argos and Smyths but Tesco Direct have it for only £25. You will need to be quick though, at this price, it'll sell out fast (and did last night at the same price on Amazon!)
The Baby Annabell Doll Version 9 can drink real water and cries tears when upset. Rock this interactive doll and Baby Annabell will yawn and fall asleep.
Baby Annabell Dolls are popular and expensive (when not on offer) because of their realistic features. To be honest it will be interesting to see what the next few versions will offer.
This version of Baby Annabell comes with 1 x Baby Annabell Doll a bottle, a dummy, a bib and a pendant. Your little one will feel like a proper mummy or daddy as they feed this realistic baby doll. It even looks like it's sucking on the milk bottle when being fed.
You can collect this from your local Tesco for free or home delivery will cost you an extra £3.